"To us, Radar Media Group has been much more than a vendor. They've been a true business partner. Radar provides a great impact to our business – on time, and on budget. They're knowledgeable, about not just their business, but ours, which is a very technical and unique vertical. They are responsive, responsible, creative and their whole team is so easy to work with. A website is often the first interaction a potential customer has with a company, so it's so important to get it right. We'd recommend this team without reservation."

"Radar Media was recommended to me by a colleague and they are truly the best! They partnered with me to build a fantastic, clear, high impact, professional website I'm proud to show to the world!  They will walk you through every step of the development process, ensuring you understand all aspects (technical and non-technical) of structure, content, text, images, etc. With their guidance and capabilities, you and your company/services will really stand apart.
Thank you Paul and team!"

"I'm just looking at the site now and needless to say, it is a big upgrade over what we previously had.  It looks really good.
Thank you all."

"Radar was the right partner to have by our side as we re-launched and refocused our company and brand. The Radar team was quick to assimilate our new mission and messaging, and that knowledge really shows through now that we've gone live with our new website. Everything from our new logo to the attractive, very functional and modern design of the website speaks to the same attention to quality and detail that we want our clients to associate with us. Well done!"

"You have a fantastic team at Radar – we love all the work you have done for us, and I hope that we can continue to work together as the need arises."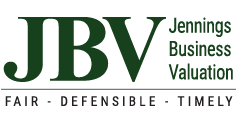 "I really appreciate your efforts. Not only are you very responsive but the quality you produce is outstanding."

"Wow. I just now got a look at this case study from Radar. It's really, really good work. We will start working immediately on a two-part webinar series to tie to this PDF. Thanks to Paul and the team at Radar for the content and design."

"We had a very good year and it was in no small part to your great work on the website and the newsletters. Please pass my good wishes and appreciation to the Radar team for their good work."
"Radar did an excellent, efficient job in developing the websites for our portfolio companies, mValent and Protein Forest. By being on budget and on time, they allowed these bandwidth-constrained start-ups to focus on their core business."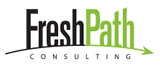 "As always, Radar Media is my go to partner for web design and marketing collateral. I haven't considered anyone else in 10 years."

"They were on time, they were on budget, and they overperformed. I would highly recommend this group."

"On behalf of the Sharing Foundation and myself, I want to thank the Radar team for your excellent work and attention to our needs. We have received good reviews from our members, friends, and founder, and I'm confident that it will help tell our story and assist us in our ongoing work to fund our projects in Cambodia. I look forward to our continued collaboration."

"Just have not had the time to tell you what a great helpful team effort Radar Media is! What an informative and creative pleasure it has been working with you. Radar Media gave me exactly what I needed at a reasonable price."

"How rare it is in business these days to have your expectations exceeded so completely! Radar Media was right there for us throughout every stage of our website construction. They took what could have been a tedious process and turned it into a wonderful creative collaboration. Our employees and customers are raving over the new site and we are now getting more visibility than ever. Bravo!"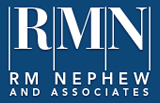 "The process was clear and well organized and we found Radar to be responsive and creative in realizing our ambitions for the website. They invested the time to get to know us and our company well and this was reflected both in our working relationship and in how they represented our company's identity online. Most importantly of all, the final product was excellent."

"Whether it's a case study, white paper, or a feature article, Radar consistently delivers quality content, on time and on target."

"I cannot express how pleased we are with the work that you and your team put into our new site. Please tell them all. I wanted to thank you again for working with us to get this up and running in such a short period of time. We are very proud of our new web presence!"

"I just wanted to take a moment to thank you for the truly terrific work you have done on the eCommerce site for us. We simply would not be where we are today without your can-do attitude and great skills. I am really impressed with how well you have worked with my team and the great strides you have made in the quick development of our excellent site. Not only is it well thought out and cleverly designed, but it is a thing of beauty too! I could not be happier with what you have done so far and look forward to working together on other ventures as we move forward. Again, my heartfelt thanks!"

"It was a pleasure to work with the Radar Media team. They are true professionals. Our new web site looks great and it works well on all devices from smart phones to desktops."

"We have worked with Radar for more than a decade and will use them again. They listen well and pay attention to customer's vision, fine tuning their design responses until they achieve results that are superior than either had envisioned. It is an able team that is caring and takes pride in excelling."

"Radar Media designed a clean and modern website for our company that has helped us elevate our presence within our industry."

""Charlie and I went to check out our new booth at DGI Invisuals yesterday and it looks fantastic. We took some pictures and we thought you'd like to see how nice it looks."

"We have worked with Radar Media Group on several web projects over the past few years. They bring a professionalism to their work that reflects a solid understanding of how web commerce works and what the needs of business are. Consistently, they went beyond the work they delivered so well to support related efforts we were making that tangentially related to their work but were central to our needs."

"Radar was so flexible to work with on our new website design. They seemed to intuitively capture the exact look and feel we wanted to achieve. We're very happy with the results!"

"The new site is BEAUTIFUL! Can't wait to let everyone know about it. Such a good job, and wonderful to work with you all!"

"The site looks amazing – better than I could have imagined! I called my parents to have them take a look. We are all so proud of the results. Much thanks to you and your team for you guidance, skill, and patience. We'll be sending the announcement to clients tomorrow morning and sharing the new site with our staff over a glass of champagne (and OJ). We look forward to continuing our partnership with Radar on other projects."

"Thanks, Radar. I am very pleased with what you guys came up with for our redesigned website. The fresh design and content management system are very nice upgrades for us."
"From our perspective, your diligent work and creativity has provided NextStage a crisp new look and complete upgrade to our website – which is a critical component of our positioning as venture investors."
"Radar Media Rocks! They quickly grasp complex technical products and turn our ideas into clear, concise, copy and engaging graphics. Thanks to Radar, we now present our company and offerings in an exciting way that customers and prospects appreciate!"

"Thank you for recommending Radar Media to me. They just completed a cart for our website, which was competitively priced, finished on time, and beautifully executed. Paul and his team were delightful to work with – professional, organized, skilled and willing to listen to our needs. We couldn't be more pleased."

"Radar Media helped us redesign our website, and managed the project very professionally. In addition they gave us plenty of options and recommendations on how to best implement, based on our evolving needs. Collaboration with the team was a breeze, I highly recommend their work."

"Radar's combined content and design experience really came through. Radar delivered a number of attractive, hard hitting sales and marketing pieces which we would never have been able to develop on our own — and they did it quickly and within budget. They really understood our products and core market within a short amount of time and quickly became a critical outsourced marketing resource to the company."

"Radar came to the rescue when we were struggling with critical deadlines for product launch related marketing activities. They quickly understood our requirements and helped us rebuild our web presence to better articulate our new and existing offerings. While creatively working with our team, they kept us focused on execution and schedule. We were able to meet our target without compromise on quality or content, thanks to Radar."

"I give Radar Media high marks. They are fast, flexible and efficient. They listen to what the client wants, and deliver what they commit to, on time or ahead of schedule."

"Radar Media Group provided a complete turnkey service for web site consulting, design and production. They do high quality work, are very efficient, and are a very professional organization. I highly recommend the Radar Media Group."
"WPI worked with Radar to introduce and generate applicants for a new program. They provided great assistance in forming a launch program and creating the collateral pieces. As a special bonus, the campaign won an award as 'A Best Marketing Program' within the higher education community."

"Radar Media Group's marketing services provides Gomez the experienced extra set of hands when we need them the most. Radar's work is key to helping Gomez reach its goals of growing sales while exceeding customer expectations."
"Our wireless sensor network is the best available for industrial users, but our previous marketing materials were not reflecting our strength and sophistication. In a very short amount of time, Radar Media Group was able to tighten up our messaging and redesign our key product brochure and website. They learn fast and do high quality work."

"We relied on Radar Media to design and build our corporate website shortly after launching the company, and continue to be impressed with the quality, speed and versatility of their work. Every member of their team "gets it" when it comes to design, technology and marketing."

"Radar Media quickly grasped the benefits behind our advanced payment service and developed a detailed yet easy to read white paper for our sales force to deploy. Their industry experience, skilled writing style and marketing expertise really came through for us at PaymentOne. I also have called on Radar to completely redo and update a prior website to reflect a enhanced strategic direction, again with excellent results. Highly recommended."

"Perfect Commerce was going through a re-branding exercise and Radar was highly recommended by our PR firm Pardes Communications. Paul and his team did an excellent job of understanding the type of image we wanted to present and worked well with our in-house marketing team to develop an updated image for the company. The work done by Radar was very well received by our sales team and prospects alike."

"Perfect Commerce was going through a re-branding exercise and Radar was highly recommended by our PR firm Pardes Communications. Paul and his team did an excellent job of understanding the type of image we wanted to present and worked well with our in-house marketing team to develop an updated image for the company. The work done by Radar was very well received by our sales team and prospects alike."

"We engaged Radar to completely revamp our website, from which we derive a majority of our sales leads. They were professional, courteous and responsive. They really listened and delivered what we asked. Radar exceeded my expectations and I would certainly use them again."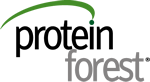 "Radar Media Group was excellent to work with and helped us put together a very purposeful website. As a young start-up company, we wanted the look and feel of a very sophisticated site, yet at an affordable cost. We received both. I wholeheartedly recommend them to anyone who needs a quality website."

"The Radar team worked seamlessly with our internal marketing team to refresh and modernize our face to the customer. Communication was always timely and deadlines always met. Radar offers the right combination of listening to and respecting their customers' needs, while introducing the right measure of creativity with a fresh view. Radar exceed expectations and offers terrific value."

"Signiant needed to improve the visual content and structure of its corporate presentations and outsourcing the job to Radar was the right choice. Radar's team went above and beyond our expectation to deliver a view of Signiant that is more professional and powerful — something that can have a positive impact on our business."

"When StarBak evaluated options to outsource our marketing creative, we wanted a partner who understood our business objectives and could go deep in both design and copy. Across the board — collateral, signage, website, white papers and even product UI contributions — Radar Media Group exceeded all expectations except one: cost. Radar rocks."

"As startup, we rely on our partners to help us keep our costs down while still getting our messages out. Radar has proven to be the perfect marketing partner for TimeLab, helping us to establish our web presence and designing our tradeshow panels. Flexibility is important and Radar allows us to change and refine our requirements as we learn more about our customers and markets."

"As startup, we rely on our partners to help us keep our costs down while still getting our messages out. Radar has proven to be the perfect marketing partner for TimeLab, helping us to establish our web presence and designing our tradeshow panels. Flexibility is important and Radar allows us to change and refine our requirements as we learn more about our customers and markets."

"I selected Radar to help me with the rebranding of VIMAC Ventures and to develop a new identity and website for three reasons. First, the team is made up of experienced marketers and designers who not only developed marketing ideas but made substantial contributions to the content of our website. Second, I was extremely impressed by the quality and creativity of their design work. And last but not least, their pricing was extremely competitive. I couldn't be more satisfied."